---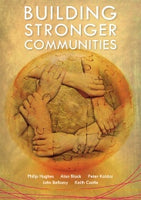 Brief:
Practical research & hands-on experience about how to strengthen communities.
Based on Australian research, as well as years of practical experience by the authors in working with different types of communities, Building Stronger Communities, published in 2007, is a very readable book that examines in a lucid and practical way, means by which communities can be strengthened. The result of a partnership between Edith Cowan University and NCLS Research, this new resource is available with Study Guide.
Description:
Authors: Philip Hughes, Keith Castle
Citation:
Hughes, P. & Castle K. (2007) Building Stronger Communities, A Study Guide for Churches. Sydney, NSW: NCLS Research.